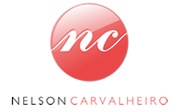 Ambassador & Travel Consultant at Wine Tourism in Portugal
I grew up with my grandparents in a small farming village of central Portugal and soon learned to value the "Portuguese Gastronomical heritage". People, Travel and Food are the reasons why I decided to hit the road, and fundamental what led me to trade the world of luxury hospitality for a pen, some paper and a camera.
I constantly seek little and intimate details in my travels, as I believe they are a destination's culture in its raw state. Above all I am a firm believer in cultural identity through gastronomy.